TRH
Just read on Project PTW's Facebook page that Madbull has changed the FDE anodise on its Daniel Defence licensed RIS IIs.
It's long been speculated that Madbull had used a bronze anodise, to help differentiate its product from the brown of RS. However, these new rails are a lot less brassy than the originals.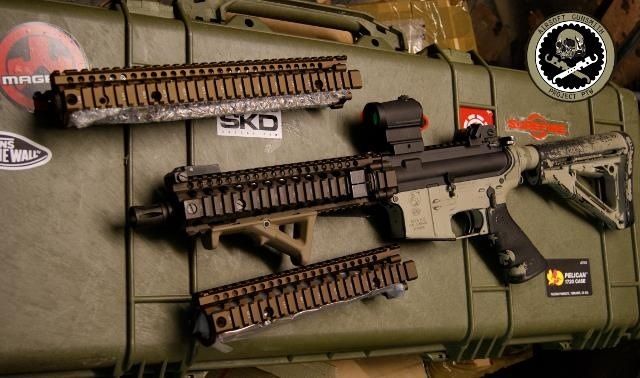 The Block II CQBR has an RS RIS II, for comparison.
I rather liked Le Bronze, my old Madbull RIS II equipped CQBR, but people want authenticity – so this is a good move.